Forex Signals
Not just for the professional day trader looking for a low risk medium term Forex signals, but is also for the casual trader looking to trade the EURUSD currency pair.
Looking to earn more money on the Forex market? We offer Forex signals that are proven to make you money. Get started today. Get free daily Forex signals and news.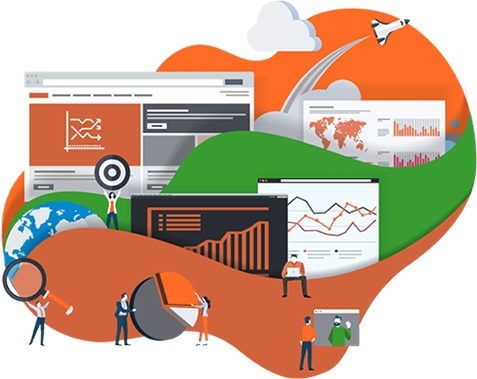 TRENDS
Get the best daily Forex signals and news. Our service is designed to provide you with the best trading conditions. Join thousands of traders today.
PROFIT
Forex signals and trading are the most popular ways to make a profit in the Forex market. Learn the best strategies for making money trading Forex.
BEGINNERS
Learn all you need to know to start trading Forex. This site is a great place to start for anyone who wants to learn more about Forex trading and investing.
EURO FOREX SIGNALS
Are you looking for a reliable and profitable Forex Signals service? Look no further than Euro Signals. Our proprietary Smart Scan Technology market analysis and technical analysis algorithm has the ability to perform high-speed analysis on the Intraday foreign exchange market, identifying profitable trading opportunities in real time. We generate our signals using sophisticated analytical techniques, so you can be confident that our signals are accurate and will help you achieve your financial goals.
Are you interested in making money from the Forex market but don't have the time to watch it all day long? Then our new Euro Signals™ service is perfect for you!
Each day our Euro Signals™ SST evaluates the EURUSD price forecast. When our system issues a signal either buy or sell, we immediately send you a Set and Forget Setup via SMS, alerting you to go long or short as well as Stop Loss Level and Take Profit Level. The alert is delivered to your cell phone approximately two seconds after signal validation.
Subscribe Now and start making money from the Forex market today!
"Set And Forget" accurate Forex signals, delivered via SMS.
Forex signals are a great way to make money while trading. They can be a real game changer in the trading world and can help you make more successful trades. With Forex signals, you will have access to information about upcoming trends and changes in the market so that you can make better informed decisions about your trades. This can lead to increased profits and reduced losses.
Forex signals are generated by professional traders who have years of experience in the market. They use their knowledge and expertise to create these signals, which are then made available to other traders through various channels such as SMS, email or online platforms. When you subscribe for Forex signal services, you will receive these alerts on a regular basis so that you can take advantage of them when they occur.
One of the main benefits of using Forex signals is that they allow traders to trade with confidence even when they do not have much experience or knowledge about the markets themselves. By following the advice of experienced professionals, novice traders can avoid costly mistakes and improve their chances of making successful trades. Forex signal providers also offer support and guidance along with their alerts so that subscribers know exactly what actions they should take upon receiving them.
If you are looking for an edge in the Forex market, Pipwizard Forex signals subscription may be right for you. Our signals are generated by a team of experienced professionals using proprietary trading strategies and algorithms. We offer a number of different subscription plans to suit your needs, and we also offer a free trial so that you can try before you buy.
If you're looking for a low-risk entries, then our medium-term Forex signals solution is a great way for you make money while trading Forex. It allows you to enter and exit the market with precision, and it can help you achieve your financial goals in a shorter period of time. medium-term Forex signals are generated by experienced traders who use sophisticated algorithms to predict future price movements. They provide their clients with timely, accurate, and reliable information that can help them make informed decisions about their trades.
Our signals are delivered via SMS in real-time, so that you can take advantage of opportunities as they arise. We also provide trade alerts and technical analysis so that you can make informed decisions about your trades. We believe that our service provides an excellent return on investment, and we are confident that it will help improve your trading results. If you would like to learn more about Pipwizard Forex signals subscription, please visit our website today.
How do Forex Trading Signals work?
A signal is generated when the price of one currency pair reaches a predetermined level set by the trader. For example, if you think the euro is going to strengthen against the dollar, you might purchase a "buy" signal for EURUSD when it reaches a certain price point. If that prediction turns out correct, your trade will make money as the value of EURUSD increases relative to US Dollar.
Risk Management
Forex trading can be a profitable venture, but it is also risky. That's why it's important to use a system that minimizes your risk exposure. Pipwizard is one such system. It uses trend technical indicators and proprietary pattern filters to screen each trade for validity and risk management purposes. This helps to ensure that you're only taking trades with low risk exposure, which can minimize your losses or damage in the event of a trade going wrong.
What's The Difference?
There are a lot of Forex signals providers in the market. How do you know which one to trust? Euro Signals is human monitored, so you can be sure that the best Forex signals are produced and sent to you. Our analysts have over 45 years of experience in the financial markets, so you can rest assured that your trading account is in good hands.
Euro Signals™ are delivered on currency pairs:
EUR/USD
FX Pricing
euro signals. Powerful SIGNAL Options.
FAQS
How many pairs should I trade a day?
If you're just getting started, stick to 5 to10 currency pairs. This will provide you with a few high-quality opportunities each month without becoming overburdened. You'll have more time to study and learn the process of becoming successful if you keep a list this size.
What currency pairs?
A currency pair is made up of two currencies: the base currency and the quote currency (or counter currency). It is a method of displaying and pricing one currency in relation to another. Currency pairs are typically represented by two abbreviated currency names separated by a slash. For example, in the currency pair "EUR/USD," the euro (EUR) is the base currency and the US dollar (USD) is the quote currency.
What causes currency price fluctuations?
Multiple economic and political factors influence currency prices, including economic growth, interest rates, inflation, and political stability. You can learn more about Fundamental Analysis by reading our lessons. Governments may also attempt to directly influence the value of their currencies, either by buying up their domestic currency on the market to raise the price or by increasing supply of their domestic currency to lower the price. This is referred to as central bank intervention.