Regal Assets Crypto IRA Review: Is It Worth It?
So you've heard about crypto IRAs, and you're intrigued. You want to know what the big deal is, and whether or not Regal Assets Crypto IRA is worth your investment. Well, read on to find out! With Regal Assets as your go-to provider for bitcoin IRAs, you're in for a real treat. Not only do they offer some of the best products on the market, but they're also one of the most reliable providers. So if you're looking for a crypto IRA that will give you access to some of the best cryptocurrencies available, Regal Assets should be at the top of your list!
Regal Assets: Pros & Cons
Is it time to invest in crypto? If so, Regal Assets crypto IRA may be a great choice. The company has solid credentials and a large team of advisors who can help you choose the right coins to invest in. Furthermore, Regal Assets offers a wide range of products, including bitcoin, ether, and gold IRAs. So whether you're looking to get started with cryptocurrencies or just grow your portfolio gradually, Regal Assets has something for you.
Pros
The pros of using Regal Assets for crypto-related investments include the fact that it is the only company to offer a hybrid IRA combining crypto and precious metals, which can be set-up quickly. It also offers super-safe 'cold storage' for your assets, perfect for those who are worried about their digital assets being stolen or damaged.
Another great benefit of using Regal Assets is that they have a wide range of coins available, including Bitcoin, Ethereum, and other major cryptocurrencies. As well as having an easy-to-use platform, there is no minimum investment required, making it accessible to all types of investors. Finally, with $200 million in insurance cover by Lloyds of London, you can be sure your money is safe at all times!
Cons
There is no dedicated customer education policy or department, which may lead to confusion among customers about the company's policies and procedures.
Details of transaction fees are only available by making a call-this can be frustrating for customers who would like more transparency on charges and how they are being billed.
Regal Wallet 2022 Reviews, Ratings, and Complaints
If you're looking for a bitcoin IRA that can provide you with long-term security, Regal Wallet may be a good option. The company has achieved a top rating of AAA from the Business Consumer Alliance but is not rated by the Better Business Bureau. Additionally, the company has a long history of customer satisfaction, with many reviews praising the company for its great customer service. However, there have been a few complaints about Regal Wallet in the past, so it's important to do your research before investing.
Reviews
The Better Business Bureau has given the business a rating of 2.29/5, with 7 reviews. While it hasn't had that many positive reviews, most people seem to be satisfied with their services and experience. The Business Consumer Alliance rates the business at 5/5, stating that this company is reliable and responds quickly to complaints or inquiries made by customers.
Ratings
When it comes to trust and quality, there's no one better than Regal Assets. This company has a long history of being reliable, with a AAA rating from the Business Consumer Alliance (BCA). The BCA is a highly respected organization that evaluates businesses across different areas, such as financial stability, customer satisfaction ratings, and more. This makes Regal Assets an excellent option for anyone looking for trustworthy financial services that they can trust. Not only that, but their rates are also very reasonable, making them an ideal choice for those on tight budgets.
Complaints
When it comes to complaints, the Better Business Bureau has come up with some impressive stats. Out of the 3 complaints reported about delivery issues, all were resolved satisfactorily. Furthermore, the Business Consumer Alliance has scored 100% on their Complaint Resolution Index—a testament to their effective complaint resolution process.
Regal Wallet Account Minimum
Are you looking for a safe, secure, and hassle-free way to invest in cryptocurrencies? If so, the Regal IRA account may be for you! This account offers a variety of benefits, including the ability to manage your investments and storage in a safe and secure manner. In addition, there are no monthly storage fees and there is no set up fee. Plus, there is a 1% annual fee if you do not make any transactions within 12 months of opening your account. So, what are you waiting for? Contact Regal today to learn more about this account and how it can benefit you.
Regal Wallet IRA Custodian
Whether you're looking for the simplest and most straightforward way to get started with crypto investing, or you want to take your money management to the next level, the Regal Wallet crypto IRA Custodian is perfect for you. Through Kingdom Trust, a reputable custodian that offers industry-standard security features and low fees, Regal is able to offer its customers some of the lowest rates in the self-directed Regal IRA. This means that your assets are well protected from any unforeseen issues and can be accessed at any time without incurring penalties.
Regal Wallet IRA Rollovers and Transfers
If you're looking to make some updates to your retirement account, one option you may want to consider is a Regal crypto IRA rollover or transfer. Both of these options are simple and easy to do with no minimum account requirements or other restrictions. Plus, they'll help you consolidate all of your investments into one place so that you can benefit from their growth over time.
Regal Wallet Crypto IRA Storage
If you're looking for a safe and secure way to store your cryptocurrencies, Regal Wallet is the perfect option. This company keeps your assets stored in cold storage, which means that they are not exposed to online cyber-attacks or theft. Plus, all deposited funds are kept securely by the team of experts—no one can get their hands on them except for you! Your private key is also stored offline, meaning that it's impossible for anyone to access it unless they have physical possession of your device.
The Regal Wallet Website
If you would like to start investing in cryptocurrencies, we strongly recommend that you sign up for Regal's free crypto IRA kit. This will help you to understand all the details involved and make an informed decision. In the meantime, below are some key talking points about this exciting new trend:
Free Crypto IRA Kit
If you are interested in investing in cryptocurrencies, Regal Assets is a great option. You will receive a free crypto IRA kit that includes the necessary tools to get started. This investment platform offers a wide range of options for investing in cryptocurrencies and other alternative assets.
About Regal Wallet Management
If you're looking for a way to secure your money and invest in cryptocurrencies, the Regal Assets Crypto IRA may be a great option for you. The company offers a high degree of security, as your money is kept in cold storage and monitored 24/7 by certified professionals. This ensures that your money is safe and you can rest assured that your investment is in good hands. Additionally, the company offers a variety of investment options, so you can choose the one that is best suited to your long-term goals. If you're looking to invest in cryptocurrencies, the Regal Assets Digital Assets IRA may be a great option for you.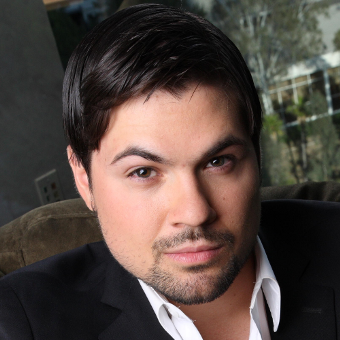 Founder and CEO Tyler Gallagher
Tyler Gallagher is an entrepreneur with over 20 years of financial industry experience. He founded Regal Assets, to be the first company focused on Gold IRA's, in 2009 and has since developed a cryptocurrency Regal IRA wallet management service that helps investors manage their digital assets securely. Forbes magazine has recognized him as one of the 40 under 40 entrepreneurs in America, while Inc. 500 member company Regal Assets was also listed among the fastest-growing companies in 2018.
Regal Wallet Crypto IRA Fees
If you're looking for an affordable and convenient way to invest in cryptocurrencies, the Regal Assets Crypto IRA is a great option! The minimum investment amount is $10,000, and there are no account fees. Additionally, you can add cryptocurrencies and assets to your account at any time without having to sell any assets first. Overall, the Regal Assets Crypto IRA is a great choice for those looking to get involved in the crypto market.
Regal Wallet Popular Products
Are you interested in investing in digital assets? If so, Regal Assets may be the perfect company for you. This company offers a variety of investment options, so it can be perfect for anyone. Popular products include the Regal Wallet and Cryptocurrency and Gold IRA accounts. The Regal Wallet is a digital asset management platform that allows users to easily store, manage, and trade cryptocurrencies. The Regal IRA account allows investors to purchase digital assets and hold them in a custodian account, which offers security and peace of mind. Overall, Regal Assets is a company that offers a high-quality investment experience, and its products are popular among investors. So, is it worth it? It's up to you to decide!
The Regal Wallet Crypto IRA
If you're looking for a low-cost crypto wallet that offers investment opportunities in various cryptocurrencies and tokens, Regal Wallet IRA Crypto is the perfect solution for you. This wallet allows investors to hold Bitcoin, Ethereum, Litecoin, Dashcoin, and other popular altcoins. Plus, you can also invest money in their regal assets product, which provides exposure to precious metals like gold and silver.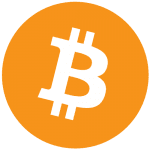 Bitcoin (BTC)
Bitcoin is the biggest crypto by far, and it's not showing any sign of slowing down. Thanks to its skyrocketing prices, Bitcoin currently accounts for 40% of the entire sector with a market capitalization of $833bn. Besides, it offers a Bitcoin IRA, which allows you to invest in bitcoin and other cryptocurrencies.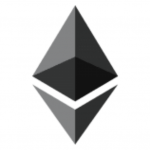 Ether (ETH)
Ether (ETH) is the native currency of the Ethereum platform, and it has a market capitalization of $370 billion. Ether functions as the primary trading token on exchanges for cryptocurrencies, as well as being used to pay for services on the Ethereum network.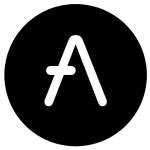 Aave (AAVE)
Aave is a new cryptocurrency that has caught the attention of many investors. It is used in what are known as "liquidity pools," where users can obtain flash loans and other financing options. Aave currently has a market capitalization of over $2bn.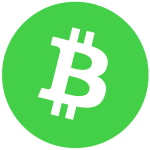 Bitcoin Cash (BCH)
Bitcoin Cash is a cryptocurrency that was created from Bitcoin in early 2017. It is currently the 28th biggest digital currency with a market capitalization of over $6 billion. Many people are interested in it because of its potential to grow even more in the future.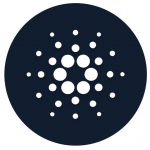 Cardano (ADA)
Cardano is a digital asset and blockchain platform with its own token, Ada. It has a market capitalization of almost $40 billion and is the 7th-biggest cryptocurrency by market cap. Cardano evolved as a direct competitor to Ethereum, which may account for part of its appeal.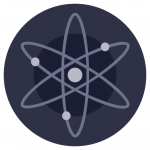 Cosmos (ATOM)
Cosmos is a potential "Ethereum Killer" that could one day knock Ethereum off its perch as the second-biggest crypto. The price of Cosmos' native crypto Atom tends to be particularly volatile, but over long periods of time it has demonstrated strong resilience and has even outperformed Ethereum on some occasions. Currently, Atom has a market capitalization of over $8 billion, which makes it one of the most valuable cryptocurrencies in existence.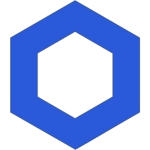 Chainlink (LINK)
Chainlink is a blockchain-based platform that allows for the safe and secure transmission of information between different parts of the digital world. As an 'oracle', Chainlink is used to maintain and update data sets on the blockchain in real-time. With a market capitalization of $8.5 billion, Chainlink has already made a significant impact on the crypto world. Its widespread implementation can only bode well for its long-term prospects as it helps to solve several important issues plaguing the crypto ecosystem.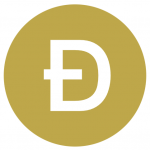 Dogecoin (DOGE)
Dogecoin (DOGE) is a popular digital currency with many investors. Its low fees and fast transactions are some of the reasons why it is so popular. The company offers trading and investing services as well as educational materials to help people understand cryptocurrencies better.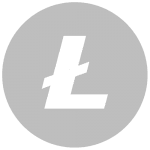 Litecoin (LTC)
If you're interested in cryptocurrencies, Litecoin should definitely be on your radar. This digital currency is similar to Bitcoin in many ways—it's designed as a payment system and was launched in 2011. However, there are several key differences that set it apart from its older sibling. For one thing, Litecoin transactions happen much faster than with Bitcoin. This makes them more convenient for everyday use and could lead to increased adoption by merchants. Additionally, Litecoin is more secure than Bitcoin because it uses cryptography—a process of transforming readable data into an unreadable format—to protect against fraud and cyber-attacks.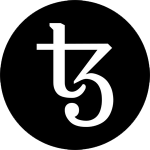 Tezos (XTZ)
Tezos is a crypto that offers a different processing protocol: Proof-of-Stake. This makes Tezos more secure than other cryptos, as it doesn't require miners to solve complex mathematical puzzles in order to verify transactions. The market capitalization of (XTZ) currently stands at $3.5 billion, making it one of the leading cryptocurrencies on the market today.
Why Get a Crypto IRA with Regal Wallet?
Regal IRAs are a great way to invest in crypto and precious metals without having to sell off your assets. Regal Assets is one of the most respected providers in the industry and offers a range of security features like cold storage and fully-insured assets. In addition, you can use the same bitcoin IRA accounts to invest in a variety of 25+ cryptocurrencies. So, whether you're looking to diversify your portfolio or invest in a specific digital asset, a crypto IRA is a great option.
Regal Assets Review Summary
When it comes to crypto investing, there are a lot of options available. But what makes Regal Assets stand out? First and foremost, it's an easy-to-use platform that has a lot of features for advanced investors. For example, the Regal Crypto Wallet offers a variety of trading options, including pre-orders and margin trading. Plus, it has a Forbes Council member behind it—meaning you can trust its quality and integrity. And if that's not enough, the Regal IRA offers investors the opportunity to invest in cryptos and precious metals together in one fully-insured investment package. Overall, we think it's worth signing up with Regal Assets as an option for investing in cryptos!
Regal Wallet Contact Information
Physical Address: 2600 West Olive Avenue, 5th Floor, Burbank, CA 91505
Official Website URL: https://regalwallet.com
Work Hours: Monday- Friday: 8 am- 7 pm PST
Frequently Asked Questions
Is Regal Assets legit?
Yes, Regal Assets is a highly reputable provider in the cryptocurrency and precious metals space. They've been involved in the industry for years and offer a range of security features like cold storage and fully-insured assets. In addition, its professional team has a wealth of experience to offer investors. So you can be sure that your investments are safe and sound with Regal Assets.
What are the benefits of investing in a crypto IRA?
A cryptocurrency Regal IRA allows you to invest in crypto assets and still receive the benefits of an IRA account, such as reduced IRS taxes, account growth, and possible retirement savings contributions. The primary benefit of a crypto IRA account is that funds are managed by a qualified custodian, meaning that your assets are safe and secure. Sources: According to a report from Cointelegraph, a crypto IRA account is managed by a qualified custodian, meaning that your assets are safe and secure.
How do I buy bitcoin and other cryptocurrencies?
Bitcoin and other cryptocurrencies can be bought on platforms such as Coinbase, Bitstamp, and Kraken. Additionally, many exchanges offer a range of other cryptos, so it's worth doing some research to find the best option for you.
Conclusion
After reading this blog, you will know whether or not it is worth it to get a crypto IRA with Regal Wallet. The pros and cons of this product have been highlighted, along with a summary of the Regal Assets review. If you are considering getting a crypto IRA, make sure to read through this blog to get all the information you need to make an informed decision.