Mid-Market Update: Mixed Economic Data Keeps Stocks Volatile, Oil Rally As Russia Hints At Cuts In Production, Gold Rally, Cryptos Rise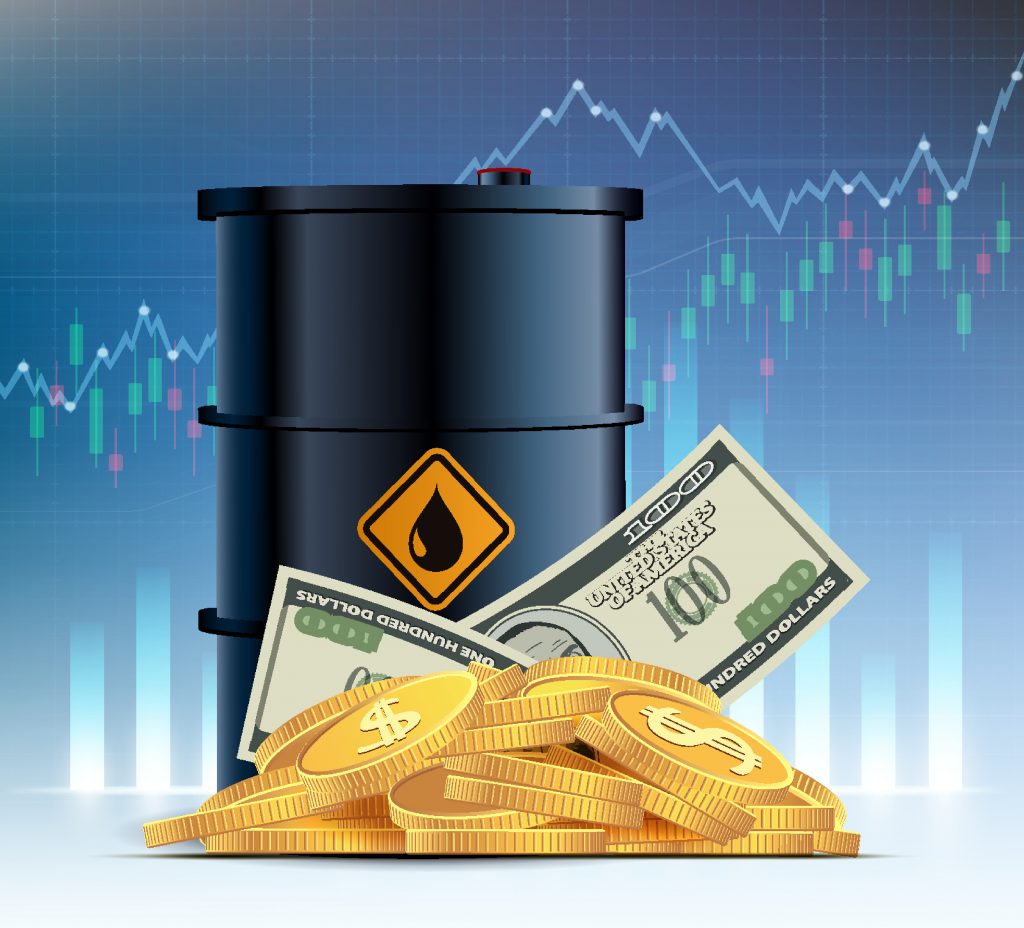 The stock market had a turbulent day as traders digested a wide range of economic data. The initial readings before the opening bell showed signs of weakening capital expenditure and softer consumer demand, leading to losses in US stocks.
However, investors were buoyed by the second round of data, which revealed an improvement in consumer sentiment and further drops in inflation expectations. This was further bolstered by unexpected improvements in new home sales figures, although no one is yet ready to call it the bottom for this sector just yet.
Overall, these mixed signals point towards inflation coming down, something that has been on Wall Street's radar for some time now due to its impact on interest rates and other factors affecting financial markets worldwide. While there may be choppy waters ahead depending on future developments with regard to trade wars or global growth prospects, today's news should bring some relief from fears about rising prices for consumers across America, at least temporarily.
US Data
The recent data points to a clear disinflation trend in the US economy. Durable goods orders slumped, personal spending softened, and inflation expectations were revised lower, according to the University of Michigan sentiment survey. This is good news for the Federal Reserve (Fed) as it continues its tightening path to fight off inflationary pressures.
Demand destruction should only continue, and that will be well received by the Fed given their focus on maintaining price stability in financial markets. With core capital goods still having plenty of room to soften, we can expect this disinflation trend to persist into 2023 as businesses remain hesitant about making large investments due to economic uncertainty caused by COVID-19 pandemic-related restrictions and lockdowns around most parts of the world.
It remains unclear how long these deflationary forces will last, but one thing is certain: The Fed's aggressive stance against rising prices looks set to stay firmly in place for some time yet, which could help keep interest rates low throughout 2023, thus providing much-needed support for consumers who are already feeling squeezed from higher taxes and slower wage growth.
OIL Data
Crude oil prices are rallying after Russia threatened to cut oil output up to 7% over the price cap that has been put in place. This news is a much-needed boost for the global energy market, which is facing some of its toughest times ever due to low demand and thin trading conditions.
Despite these difficult circumstances, some traders have remained optimistic about the future of crude prices and are actively pursuing opportunities within this volatile sector. The current rebound could be attributed largely to China's COVID reopening plan, which is expected to bring an additional 37 million barrels a day onto the market by 2021, despite estimates suggesting that this surge could result in millions more being infected with coronavirus each day.
While there remains uncertainty surrounding how successful China's reopening will be, one thing we know for sure is that any disruption or shock caused by unforeseen events has potential implications on crude prices going into next year and beyond. With so many factors at play right now, including geopolitical tensions between countries like Russia and Saudi Arabia along with economic uncertainties brought about by COVID-19, it's no wonder why investors remain cautious when investing in oil markets today but still have faith in their long-term prospects once stability returns across all sectors worldwide.
Gold Outlook
As the New Year approaches, gold prices have been hovering around $1800 per ounce as Wall Street becomes more confident that disinflation trends will continue. The latest round of economic data points to a weakening economy with businesses and consumers pulling back, which should help keep pricing pressures at bay.
While this is not necessarily good news for the economy overall, it does bode well for gold demand in 2023. With inflation continuing to cool off and an impending recession on the horizon, investors are increasingly turning their attention towards safe-haven assets like gold as a hedge against market volatility and currency devaluation risks. This has helped support higher levels of investment in physical bullion over recent months—even despite ongoing pandemic-related challenges such as supply chain disruptions—resulting in strong demand from both institutional buyers and private investors alike.
For those looking to increase their exposure to precious metals going into 2023, now may be an opportune time given current price levels combined with expectations that further monetary easing could lead to further upside potential ahead of any eventual recovery later down the line when conditions improve once again, making it ideal for portfolio diversification purposes or hedging strategies alike.
Crypto
The recent news of the court's approval of a $37.5 million bankruptcy loan for Bitcoin miner Core Scientific is undoubtedly one of the most positive stories to come out of the crypto space in recent times. This shows that investors still have faith in some parts of this volatile industry and are willing to invest even when there may be signs of distress.
This news comes at an interesting time as stocks are heading lower, while Bitcoin remains relatively stable around its current range between $16,000 and $17,000, showing that it could potentially become a haven asset during uncertain economic conditions like these.
It's also important to note that this restructuring support agreement will not only help Core Scientific stay afloat but also benefit other companies within their ecosystem, such as miners who rely on them for equipment sales and services provided by them, including hosting solutions, etc. In addition to this, they're expected to use part of their capital injection into R&D, which should further aid innovation within blockchain technology—something we can all look forward to!
Overall, it appears that investors remain confident about investing in distressed parts of the Cryptoverse despite market uncertainty, thanks largely to large-scale investments such as what we've seen with Core Scientific recently, providing us with hope for future growth across all areas related to cryptocurrency trading and mining activities alike!